Grant and Lil
Grant and Lillibet live in KZN Umhlanga .  Grant is the senior pastor at Christ church Umhlanga.  Lillibet runs 2 Bible studies on a Tuesday, besides all her responsibilities in the home. You can check out Grant's sermons on their church website www.ccu.org.za   They have 3 children Talita, Elizabeth and Levi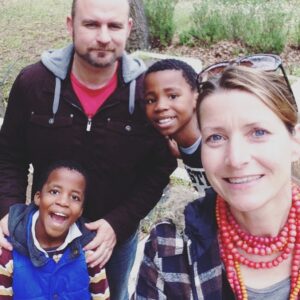 Bruce and Christina 
Bruce, his wife, Christina and their twin sons Robbie and Jamie live in Hermanus. Bruce is a music producer and composer, and Christina does freelance graphic design and homeschools the boys. They are all involved in the local REACH SA church, Christ Church Hermanus. His website is: www.bruceretief.com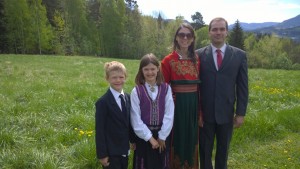 Daniel and Debby 
We have been living in Norway since 2009. We are building relationships with Christian leaders from various denominations. Our prayer is to establish a "Proclamation Trust" for Norway, reminding pastors to trust the power of God's Spirit speaking through God's Word.
In 2012, by God's grace, we planted an international church in our small town,situated about 2 hours west of Oslo. We have people from many different countries and currently hold services in Norwegian and English.
Norway has a long gospel history and a great cultural heritage – but currently the churches are weak, liberal and only about 3% actually go to church! The soil is hard – but what is impossible with man is possible with God. We are grateful to God for what he is doing amongst us. Please keep us and our country in your prayers.
Daniel works part time to keep food on the table.
Read more on our website: rocknotodden.blogspot.com