Crucifixion Part 4 Luke 23 verses 44 – 49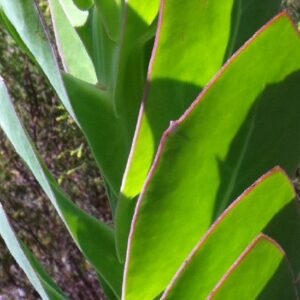 Luke 23 verse 47. "The centurion, seeing what had happened, praised God and said, "Surely this was a righteous man."
Luke points out to us that in the providence of God, there were two events that occurred as Christ was dying, that vindicated his claims to be the Son of God, the King, the Messiah. We know that His resurrection would provide the greatest vindication; but at his death there were two divine interventions, one in the realm of nature and the other in the realm of religion.
First, a darkness came that cannot be explained as an eclipse. The effect of this event on those who had witnessed the crucifixion was profound. It must surely have been an eerie experience, to say the least, coming when it did. We all know that when the forces of nature somehow are disturbed, for example, great floods, or storms, or earthquakes, or volcanic eruptions, it induces in all of us a sense of our own littleness and a vague feeling of insecurity overtakes us. Even mighty strikes of lighting make us feel like that and inspire in us a sense of awe and maybe also a little fear over our sins and our standing with God.
The centurion in charge of the crucifixion had little interest in the issues at stake between the Jewish leaders and Christ. Luke does not give us Christ's cry of dereliction, as the other Gospels do, but rather he recorded the prayer Christ prayed as he died, "Father into your hands I commit my spirit" (verse 46). This scene had a profound impact on the soldier. Seeing Jesus die in this way and standing there before the Cross in the eerie darkness, some profound understanding overtook the man and he pronounced his conviction that Christ was a righteous man.
This in turn had an impact on the watching crowd and suddenly conscious of the innocence of Jesus and of their own sinful state of heart they turned and walked away.
The second event was the tearing of the curtain in the temple (verse 45). This would have been the curtain which separated the Holiest of Holies from the rest of the temple precincts. It was a phenomenon that had profound symbolic significance. Without that temple curtain to hide the presence of God, no Jewish priest would have dared to enter the holy place of the temple. But the tearing of the curtain made the Jewish system of worship unworkable – at least temporarily.
Later on people came to see that they could have forgiveness of sins through the death and sacrifice of Jesus Christ and with that forgiveness comes immediate acceptance with God and access into his presence. No one was barred. The old Temple system was now obsolete. The early Christians came to see that the Cross of Christ was the greatest of all his glories.
Who has heard of such things? These things are part of the heritage of all who know and love and trust in Christ. The spiritual privileges we have in Him are enormous.
Our gratitude should be enormous too.